This year, we're hosting the 2nd Annual showing of Men with Brooms on September 29, 2019 at 3:30.
Curling is a social sport, and what better way to showcase the social aspect of curling than to gather curlers and non-curlers from across the city for a movie screening of the 2002 Canadian comedy film Men with Brooms, starring and directed by Paul Gross with a cast that includes Leslie Nielsen and Molly Parker.
After a summer without any curling, this movie will be the perfect thing to get you ready for the upcoming season. There will also be great door prizes supplied by local curling shops.
Doors open at 2:45.
Door Prize draw at 3:30 sharp, with the movie screening following immediately thereafter.
Get your tickets here.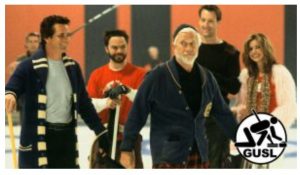 We are delighted to be holding this event at Metro Cinema www.metrocinema.org.